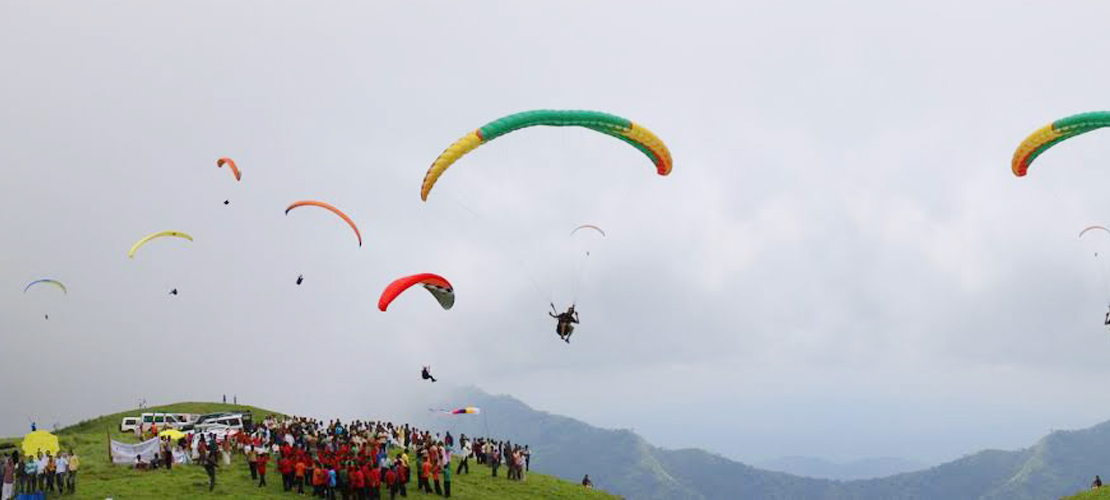 Paragliding
Vagamon is famous for its paragliding festival which is organized by tourism entrepreneurs with the support od the department of Tourism and local authorities. Internationally renowned paragliders participate in the festival every year. It is the only location in Kerala for paragliding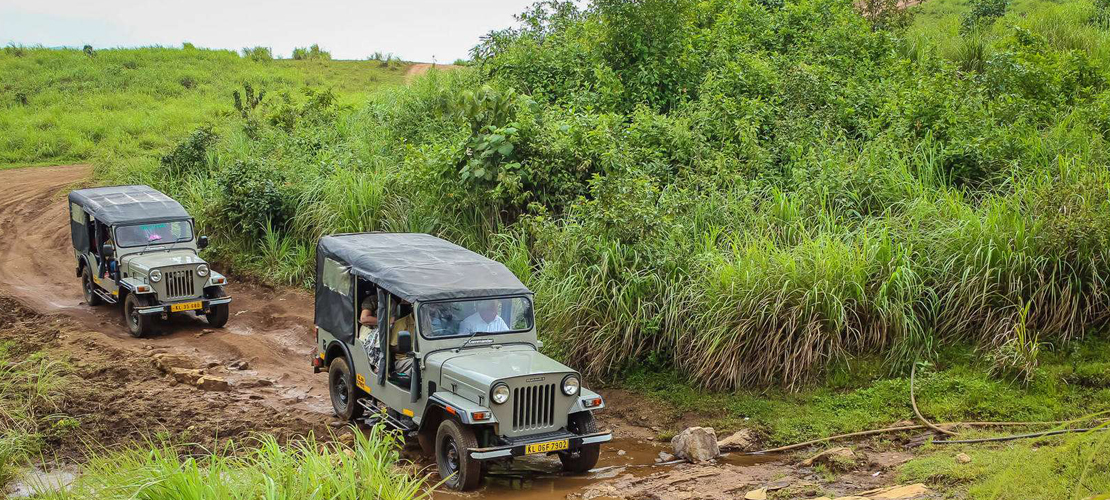 Jeep Safari
Mahindra group of companies selected Vagamon for their Great escape Off Road Jeep Safari. Instituted almost two decades ago, the Mahindra Great escape offers Mahindra owners a chance to go off-roading in controlled circumstances. Great escape provides the ideal forum to meet like- minded enthusiasts, and participants drive through a course identified by Mahindra Adventure. Expert recovery teams ensure that every one reaches back to the base for a delicious lunch. It is an interesting event for the tourist.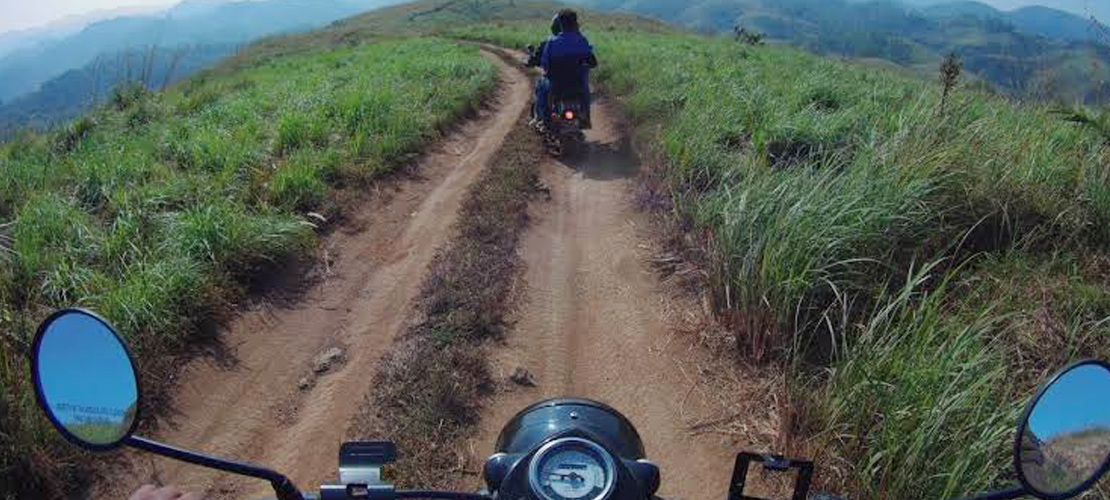 Off Road Biking
Come for a challenge with your Bike to conquer Vagamon. A remarkable off road biking Destination.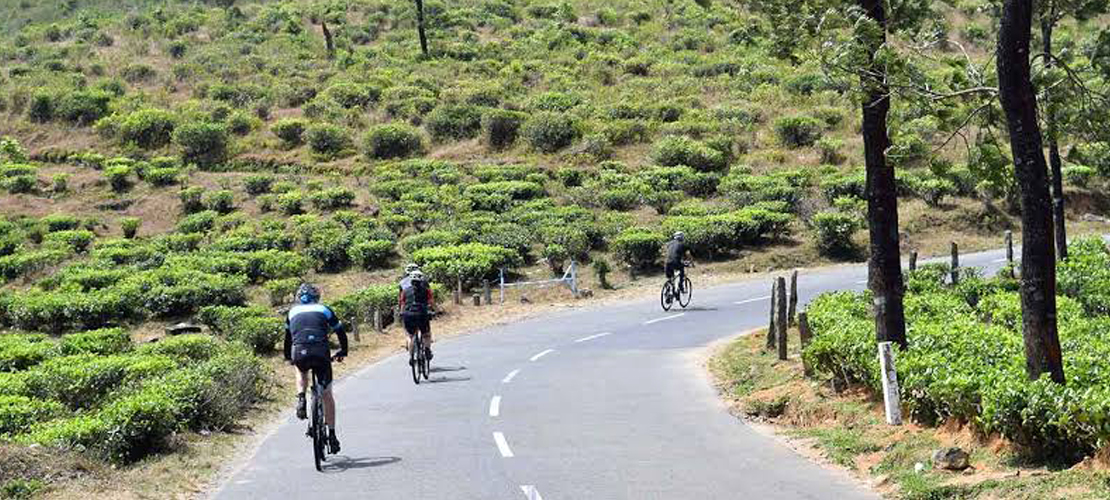 Adventure Cycle Tour
Vagamon welcomes you for a unique experience in adventure Cycling. Cycle tour through Tea Plantations and Mountain cycling options are there.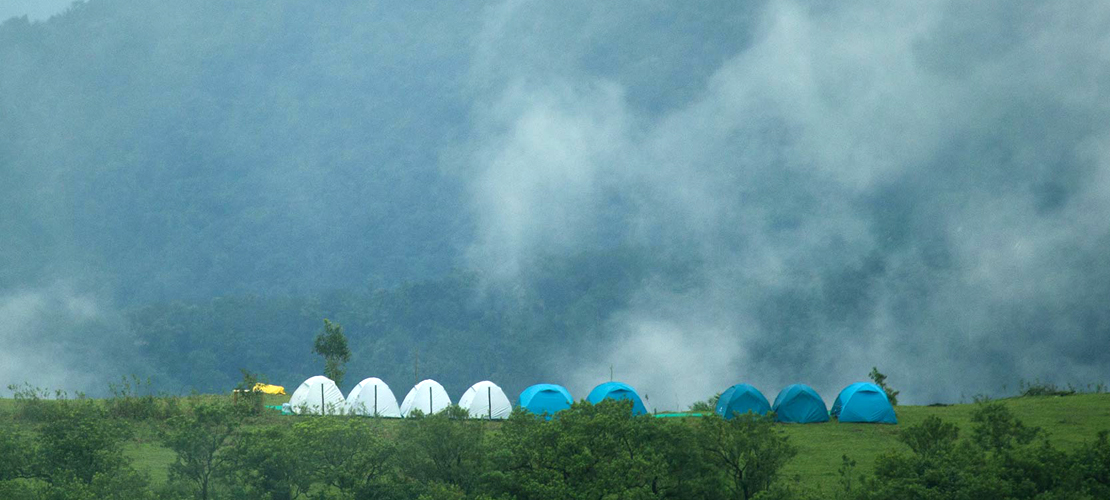 Camping
Looking for the perfect destination to spend your holidays by exploring the mesmerizing beauty of nature? Well, your search ends here ... Vagamon is your answer... There are many camp sites and tents are available.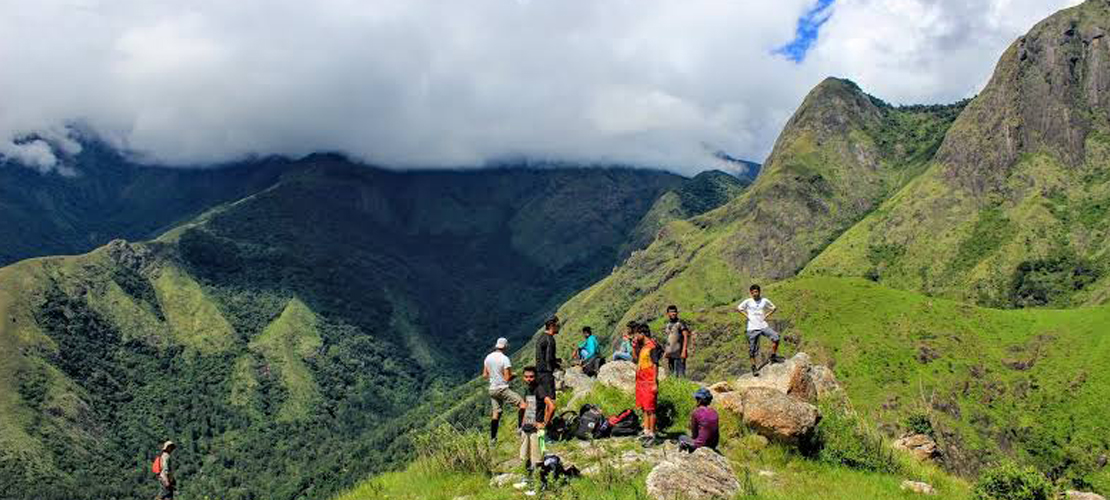 Trekking
Your life surely needs some freshness and all you need is to escape into the jungle trails! Trek along the river as it flows through the lush green grasslands of Vagamon. This would be a perfect weekend getaway for those who are looking to find bliss amidst nature. Experience the thrill of walking deep inside the Western Ghat forests where the clouds would accompany you till the end, and if you are lucky - you'll get a chance to get drenched!